Inspecting Aluminum Wiring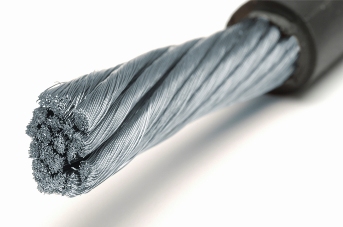 Between approximately 1965 and 1973, single-strand (solid) aluminum wiring was sometimes substituted for copper branch-circuit wiring in residential electrical systems due to the sudden escalating price of copper. After a decade of use by homeowners and electricians, inherent weaknesses were discovered in the metal that lead to its disuse as a branch wiring material. Aluminum will become defective faster than copper due to certain qualities inherent in the metal. Neglected connections in outlets, switches and light fixtures containing aluminum wiring become increasingly dangerous over time. Poor connections cause wiring to overheat, creating a potential fire hazard. In addition, the presence of single-strand aluminum wiring may void a home's insurance policies.
Options for Correction
Aluminum wiring should be evaluated by a qualified electrician who is experienced in evaluating and correcting aluminum wiring problems. Not all licensed electricians are properly trained to deal with defective aluminum wiring. The Consumer Product Safety Commission recommends the following two methods for correction for aluminum wiring:
Rewire the home with copper wire. While this is the most effective method, rewiring is expensive and impractical, in most cases.
Use copalum crimps. The crimp connector repair consists of attaching a piece of copper wire to the existing aluminum wire branch circuit with a specially designed metal sleeve and powered crimping tool. This special connector can be properly installed only with the matching AMP tool. An insulating sleeve is placed around the crimp connector to complete the repair.
In summary, aluminum wiring can be a fire hazard due to inherent qualities of the metal. The presence of single-strand aluminum wiring may void a home's insurance policies.
Excerpts taken from International Association of Certified Home Inspectors