Types of Roofing Materials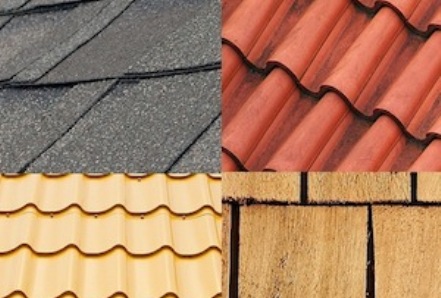 3-Tab Shingle
3-tab shingles have only one single tab size and shape. Cost efficiency (in terms of both material and installation) is one of the many benefits of having a 3-tab shingle roof. These roofs have a life expectancy of 15 – 18 years.
Dimensional Shingles
Dimensional shingles are an upgraded shingle when compared to traditional 3-tab shingles. They are thicker and have a longer life expectancy (18 to 20 years) than 3-tab shingles. Dimensional shingles differ from the traditional 3-tab shingle look because the actual shingle tabs have various sizes and shapes.
Metal
Metal roofs last 30+ years. Metal roofs can be found in shapes that look like other common roofs such as shingles and tiles.
Modified
Modified roofing is a type of roofing system which is used mainly on flat roofs to prevent leaks and move water off the roof. They are most commonly made from synthetic rubber, thermoplastic, or modified bitumen. This type of roofing has a life expectancy of 15 – 18 years.
Tile
Tile roofs  are available in a wide variety of colors and shapes (roll tile, Spanish S, flat tile). Tiles roofs are the most cost-effective and energy-effective material choice, with better insulating properties than other material choices. Roof tiles can be nail down,  mudded, or foamed. The nail down type of roof has a life expectancy of 20 years whereas the mudded or foamed has a life expectancy of 25 years.
Image: www.thatgoodolehandyman.com
Save