EASY IDEAS TO INCREASE YOUR HOME'S VALUE
If you are thinking about selling your home in the future, whether that means next month or a few years from now, you will want to get the best price. There are plenty of ways you can add to your home's value in a relatively inexpensive and short time.
UPGRADES THAT IMPROVE VALUE
You might think that upgrading your home to increase its value means undertaking a full-scale renovation. That is not the case. Seemingly small changes can have a big impact. So, what are some of the best ways to increase your home's resale
KICK UP YOUR CURB APPEAL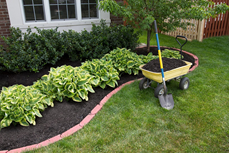 The front of your home is the first thing people see. How your home looks from the street plays a huge role in how much potential buyers are willing to pay for a new home. A few quick and easy improvements will make a big difference. Consider adding shrubs and plants, fixing up the lawn, or painting the front door a bold new color. These simple ideas will give the front of your home an instant makeover
GIVE YOUR EXTERIOR A WHOLE NEW LOOK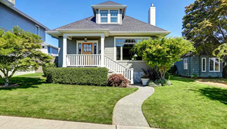 If you are willing to invest a little more, consider painting the whole exterior. Seeing that it has been freshly painted has big value in the eyes of buyers, who will appreciate knowing they will not have to worry about it for years to come.
REFRESH YOUR KITCHEN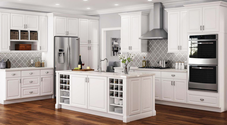 You can give your kitchen an upgrade without going through a complete overhaul. Start with a new coat of paint in a color that works well with the space. A step up would be to paint the cabinets. This is a cost-effective way to potentially increase your home's value by 3-7 percent.
BEAUTIFY YOUR BATHROOM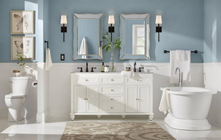 Bathroom renovations are another big item for home buyers. When they see an outdated bathroom, they probably also see costly renovation bills. In many cases, a fresh coat of paint can make all the difference in how the room looks in the eyes of potential buyers.
Hopefully, we gave you some ideas to think about and maybe got you thinking about a few of your own.